Olive Sprig is a relaxed but enticing green that emulates the feeling of soothing aloe vera or a fragrant plant – brightening any space with organic liveliness. A versatile color that lives well inside or outside, Olive Sprig blends in with nearly any environment.
Olive Sprig is a midtone, neutral, lush green with an organic green undertone. It is a perfect paint color for any interior space.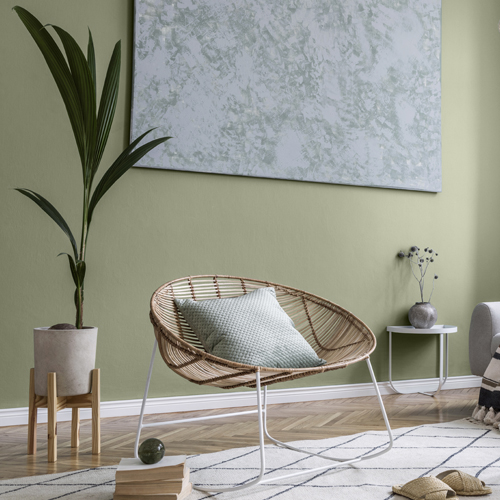 The color Olive Sprig can help create a sanctuary in a bedroom, or pairs beautifully with brass accents and wood tones on an island or lower kitchen cabinets.
Elegant, grounded, versatile and highly-adaptable, the grey-green color represents regrowth, mimicking nature's resiliency.